Welcome to Voices Together Community Choir!
---
This term we are starting rehearsals for our 2022 Summer Concert ( Fingers crossed!!)
We are always happy to welcome new members of all ages and abilities to our friendly and fun choir and no auditions are necessary.
If you would like to join the choir please contact us via contact@farnhamvoicetogether.uk
---
We are a friendly community choir, welcoming members from eight to one hundred and eight and a full range of abilities. You don't need to be able to read music, just have a passion for singing.
The choir was formed in January 2010 by All Hallows Catholic School who also funded it completely for the first four years. We are very grateful that the school has continued to support us by allowing us to use their excellent facilities for our rehearsals.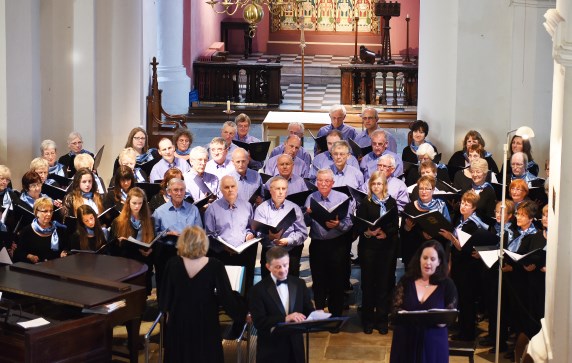 We meet during term time at All Hallows School, Farnham on Wednesday evenings between 6.45 and 8.45 pm. We have a varied repertoire including choral music, songs from shows and popular music.
We participate in our own Christmas and Summer concerts, as well as occasional concerts joining other choirs and musicians, and charitable events. In addition, we enjoy one or two trips per year to West End shows!
If you like the sound of us, why not come and give us a go? Come and have three free sessions before making your decision about becoming a full member!
Valerie Hoppe, M.B.E., G.G.S.M., L.G.S.M., A.R.C.M. - Musical Director
Valerie Hoppe trained at the Guildhall School of Music and Drama, specialising in Choral Conducting, Singing and Piano. She is widely known as a Choral Director, teacher and adjudicator, and is particularly in demand for her work with the development of young voices, both in solo and choral work.
She has been responsible for the organisation, training and direction of many community performances of major choral works, including Handel's 'Messiah', Mendelssohn's 'Elijah', Haydn's 'Creation', and the Requiems of Mozart and Fauré. On many occasions she has organised and directed massed children's choirs in performances of various cantatas.
Valerie has performed with many well-known artists including the opera singer Benjamin Luxon, the percussionist Evelyn Glennie and the cellist Julian Lloyd-Webber, as well as the major Military bands in Britain, such as the band of the Welsh Guards and the Band of the Irish Guards.
She is currently director of five choirs. In addition to her work with choirs, she has a large number of singing students, ranging from beginners and many young singers to highly experienced performers.
In 2003 she was awarded the M.B.E. for her services to music.
Alan Whiting - Accompanist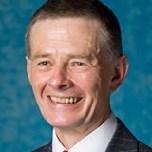 Alan Whiting is the accompanist for Voices Together Community Choir. His musical training started with childhood piano lessons, closely followed by the trumpet, the organ and singing. Over many years he has sung in opera and oratorio, and much of his musical experience has also been in church music, not least with the organ. Since he was teaching at the same school as Valerie Hoppe, he has been delighted to assist in many of her musical ventures, whether in schools or other choirs.